Approvals/Accreditations
Institutional and Programmatic Accreditation
Accrediting Bureau of Health Education Schools (ABHES)
6116 Executive Blvd.
Suite 730
North Bethesda, MD 20852
301-291-7550
www.abhes.org
Level: Bachelor's degree
Licensure and Approval
The Baptist Health System School of Health Professions programs are accredited/approved by the following agencies:

Approved and regulated by the Texas Workforce Commission
Career Schools and Colleges (TWC)
101 E. 15th Street
Austin, TX 78778-0001
(512) 936-3100
https://www.twc.texas.gov/jobseekers/career-schools-colleges-students
Authorized to grant degrees by the Texas Higher Education
Coordinating Board (THECB)
1200 E. Anderson Lane, Austin, TX 78752
P.O. Box 12788, Austin, TX 78711-2788
(512) 427-6101
https://www.highered.texas.gov/

Department of Medical Imaging Technology
Associate of Applied Science in Radiologic Technology: Programmatic Accreditation
Joint Review Committee on Education in Radiologic Technology (JRCERT)
20 N. Wacker Drive, Suite 2850
Chicago, IL 60606-3182
(312) 704-5300
mail@jrcert.org
www.jrcert.org
The Radiologic Technology Program was awarded accreditation by the JRCERT for 8 years.
The Radiologic Technology Program is currently on probationary status with JRCERT due to the rolling 5-year pass rate average.

Department of Nursing
Associate of Applied Science in Nursing: Programmatic Accreditation
RN to BSN: Programmatic Accreditation
Accreditation Commission for Education in Nursing (ACEN)
3390 Peachtree Road NE, Suite 1400
Atlanta, GA 30326
(404) 975-5000
www.acenursing.org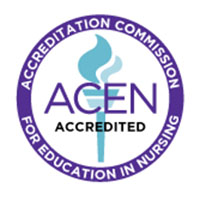 Associate of Applied Science in Nursing: Programmatic Approval
RN to BSN: Programmatic Accreditation
Texas Board of Nursing (TBON)
333 Guadalupe, Suite 3-460
Austin, TX 78701-3944
(512) 305-7400
www.bon.texas.gov

Vocational Nursing: Programmatic Approval
Texas Board of Nursing (TBON)
333 Guadalupe, Suite 3-460
Austin, TX 78701-3944
(512) 305-7400
www.bon.texas.gov

Department of Surgical Technology
Associate of Applied Science in Surgical Technology: Programmatic Accreditation
Accrediting Bureau of Health Education Schools (ABHES)
6116 Executive Blvd.
Suite 730
North Bethesda, MD 20852
(301) 291-7550
www.abhes.org

Associate of Applied Science in Surgical Technology: Programmatic Accreditation
Commission on Accreditation of Allied Health Education
Programs (CAAHEP)
9355 – 113th St. N., #7709
Seminole, FL 33775
(727) 210-2350
www.caahep.org